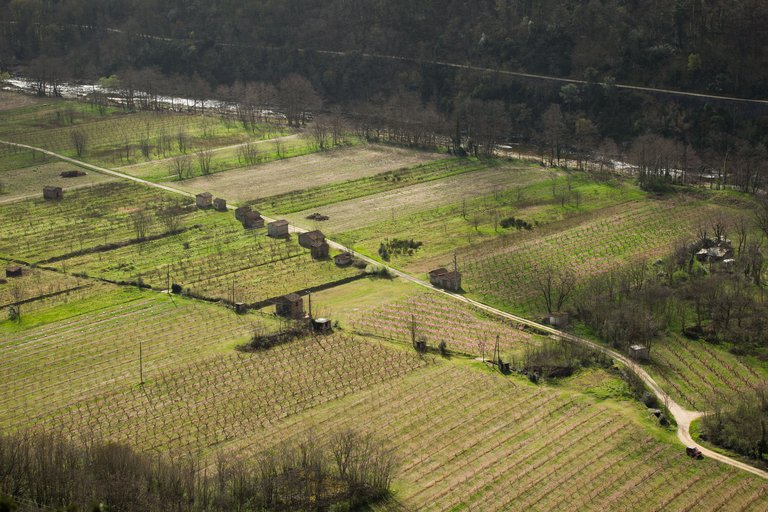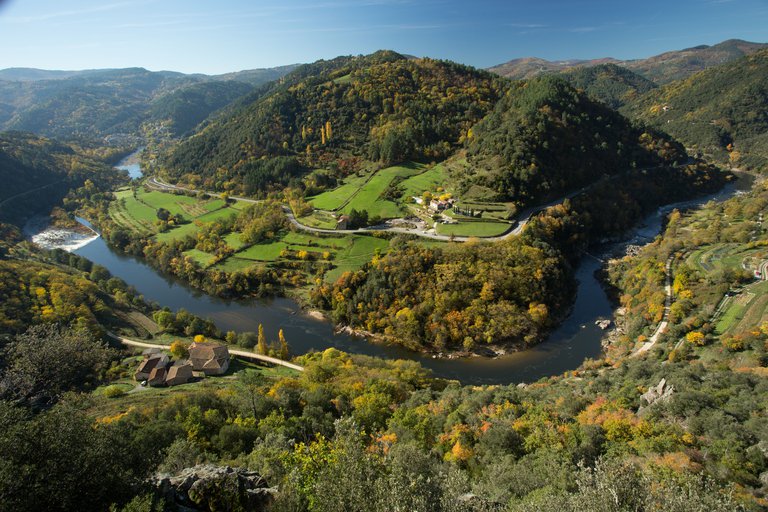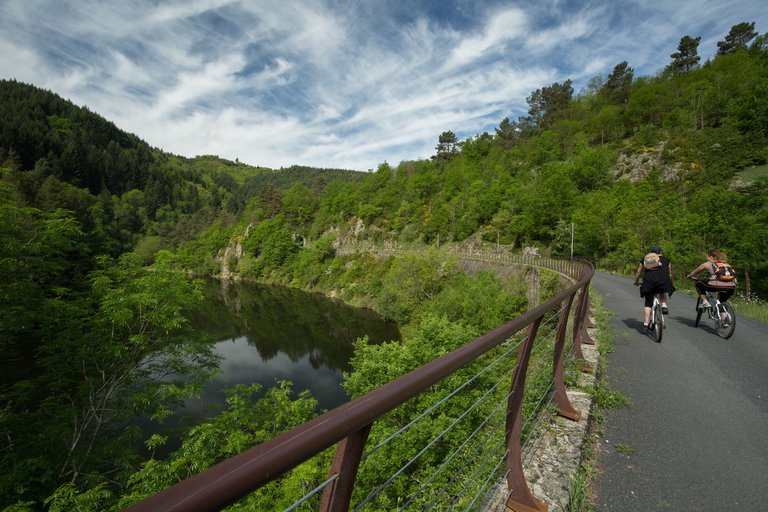 Set off with all the family along La Dolce Via and discover the wealth of things to see and do in the Eyrieux Valley. A 2-day itinerary for young and old, combining nature and cultural activities – not forgetting your means of transport: bike.
Day 1 : Les Ollières > Le Cheylard (28 km)
Go to the former station of Ollières-sur-Eyrieux, where you can leave your car on dedicated parking facilities. This is the point of departure for your two-day cycle trip! Follow the signs to La Dolce Via, the Ardèche's very own pedestrian and cycle path, towards Le Cheylard, and ride the 14km to Pont-de-Chervil before taking a lunch break. Take care when crossing the D120, which you will do twice. After lunch, it's back to La Dolce Via for another 14km ride through the Eyrieux Gorges. If you're quiet and keep your eyes open, you may spot some of the remarkable wildlife (herons, egrets) down by the river below. On arrival at Le Cheylard, head for your accommodation, indicated by the Accueil Vélo (cycle tourism) sign and located not far from La Dolce Via. Once you're installed, you can cycle to the centre of Le Cheylard to visit the Arche des Métiers. Housed in a former tannery now converted into a museum, the Arche des Métiers will whet the curiosity of old and young with its exhibitions and fun, interactive scientific displays. Take advantage of the sunshine to enjoy an ice cream or a creamy marshmallow on Saleon Terras Square.
Day 2 : Le Cheylard > Les Ollières (28 km)
After breakfast, you're ready to get back in the saddle. This second stage is an opportunity to really familiarise yourself with the verdant décor of La Dolce Via and observe every detail of the meandering Eyrieux. Take a break at Serres Bridge to explore the River Glo and its swimming holes, scoured out by erosion.
There are numerous amenities for picnicking along La Dolce Via. Just choose your favourite backdrop for your lunch break.
When you arrive at Moulinon, a hamlet of Saint-Sauveur-de-Montagut, cross the Eyrieux to visit Terre Adélice (opening hours at https://www.terre-adelice.eu/ventefabrique.php), an artisanal ice-cream company based in the Ardèche, and let yourself be tempted by their incomparably tasty ices.
Only another few kilometres between you and your car. Time to start planning your next trip along La Dolce Via…
Share your most beautiful photos and opinions with us! #LaDolceViaArdeche